Living Our Core Values and Protecting the Things You Cherish the Most
Professional
BurnCo Integration is committed to upholding the highest professional standards in everything we do. We arrive at our jobs on time, dressed professionally, and ready to collaborate with you to design the perfect security solution. Our protection professionals are trained and maintain their certifications, so you can rest easy knowing you've hired the best.
Oneness
We believe in the oneness of all things, that everything is interconnected and part of a larger whole, starting with our number one worldly priority, our families, and moving to our number one work priority, our customers. We are dedicated to resolving our customer's issues with enthusiasm and technical expertise to grow trusting long-term relationships, knowing that our actions ripple out to impact the greater interconnected whole.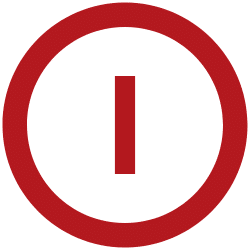 Integrity
Integrity is an essential component of any successful security organization, which is why we vow to be transparent in our communication, truthful in our actions, and accountable for our decisions. Others might be tempted to cut corners or compromise on values in the pursuit of short-term gains. But we believe that integrity is not just a nice-to-have but a must-have and key to long-term success and sustainability.
Stewardship
We believe we have a duty to care for our clients, team, and the broader community through stewardship and take this role seriously by making responsible and sustainable choices, investing in green technology, promoting diversity and inclusion in our workforce, or supporting local charities and organizations. As stewards, we recognize that our actions impact those around us, and we are part of a larger ecosystem.
Ethical
At BurnCo Integration, we are committed to upholding ethical principles such as honesty, transparency, and fairness, even in the face of difficult or challenging situations. This requires us to be courageous and principled in our decision-making, uphold the highest standards to build solid and lasting relationships, attract and retain top talent, and create a culture of trust and respect in our organization.
Connect with BurnCo Integration
Helping you protect the things you cherish the most.