Professionals in Protection
Top-of-the-line security solutions for homes and businesses of all sizes.
With over a decade of experience in alarm systems, video surveillance, access panels, and more, we work with families and national companies like Macy's, Barnes & Noble, and Kroger to protect and provide peace of mind.
Protecting the things you cherish the most.
Stay safe with a BurnCo Integration custom alarm system. Our design, installation, and monitoring capabilities protect you and your loved ones.
Our range of electronic devices, software, and apps work together to provide a comprehensive security solution that helps keep your home safe.
Early warning protects you from hazards like smoke, carbon monoxide, and natural gas leaks, keeping you and your family members safe – even the furry ones.
At BurnCo Integration, our top-of-the-line equipment and expert installation by trusted professionals give peace of mind that you are well-protected.
Business Security Cameras
The right security personnel makes all the difference in preventing and responding effectively to different incidents. Our trained specialists are ready to help.
Keypad Door Lock
and Access Control
We work with you to design and install a system that meets your security needs from a keyless entry system to a multi-level access control solution.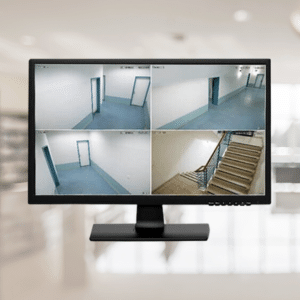 Security Monitoring Systems
Over ten years of experience with national accounts such as Macy's, Barnes & Noble, and Kroger has given us the expertise to protect your employees and customers.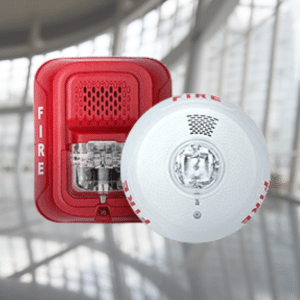 Fire Detection
and Alarm System
With BurnCo Integration, potential fire hazards are detected early and handled immediately, minimizing the risk of damage to persons and property.
Why trust BurnCo Integration with your security?
For years our mission has been to
help businesses safeguard their employees and assets

with full-service electronic security systems tailored to their security needs.
We know your business is more than just your income – it's how you put food on the table and a roof over your family's head. And that's why we're leveraging our years of commercial security expertise to help
protect the things you cherish the most – your family and your home.
years of shared experience
Well-protected, happy families
BurnCo Integration is a full-service electronic security company that provides homeowners and businesses owners peace of mind. We offer door access control, intrusion alarms, fire alarms, and video solutions to protect the people and the things they care about most.
When searching for a security system, it's not just about what system to choose but rather who will install and monitor your security system and who will assist you when you call for help.
"From the start, BurnCo's interest has been for OUR good. Their helpful advice has led us to 2 systems that work well together. We have been using our installation for several years now, continue to recieve advice and occasstional adjustments, but basically it all just works. It reliably works."
"Quisque aliquet velit sit amet sem interdum faucibus. In feugiat aliquet mollis etiam tincidunt ligula."
Angela Charlton
Move Flow
"Luctus lectus non quisque turpis bibendum posuere. Morbi tortor nibh, fringilla sed pretium sit amet."
Rehaan Whitfield
Pix Angels
"I have found that everyone I have come in contact with at BurnCo Integration to be professional, competent and most of all nice. They follow through on their committments and check in to make sure all is ok. I truly appreciate the relationship with everyone at BurnCo Integration."
Jack K.
Trusting BurnCo Integration for # years with his home and business.
"BurnCo Integration offered different solutions and ideas to help Dove House address security needs. Their team is knowledgable, confident, and trustworthy."
"Choosing BurnCo Integration was the right choice from start to finish. The selection process was very easy and the staff helped me make the right choices for my home. The installation team was outstanding and treated our home with respect. I would recommend BurnCo to all of my family and friends. Great job."
Secure the Things That Matter Most
What kind of security do I need?
Each person's security needs are unique, and understanding your goals is essential before investing in a security solution. We start with a risk assessment to understand your home or business's security risks and vulnerabilities. Then we design and implement a custom security plan that covers all aspects of your home or business.
Are your solutions scalable and adaptable?
Life changes, and businesses evolve and grow over time, which means your security needs may change as well. Our solutions are designed to be scalable and adaptable, ensuring they remain effective and relevant as your home or organization expands and faces new challenges. Our team is ready to assist you with seamless adjustments and expansions to your security system, catering to your present needs and supporting your future growth.
How user-friendly are your security solutions?
Effective security must be easy to use and manage, and that's exactly why our systems are designed with user-friendliness in mind. Our team takes the time to train you and provides resources with clear documentation, ensuring that even those with limited technical knowledge can manage the system with ease.